Holden Motor Services was established in 1994 by Gareth Holden, who has always had a great passion for motorcars and a knack for fixing things together with an aptitude for problem solving.
After leaving school, Gareth completed a 4-year apprenticeship as a mechanical engineer. He then furthered his experience by spending a year with a specialised kit car/engine building garage in Daventry.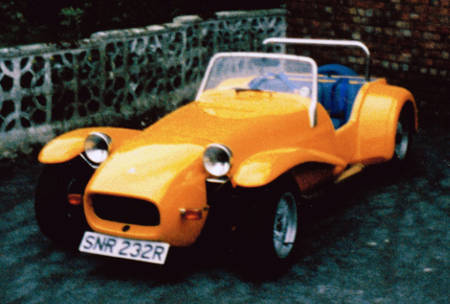 As well as this he built his own kit car in his dad's garage, a Westfield SEi and inevitably started fixing all his family and friends car problems.
Gareth's first business venture was a one-man band car repair shop based at the Charity Dock Boatyard in Bedworth, however increasing trade meant he eventually outgrew that space. Moving to a much larger unit on the popular Bayton Road Industrial Estate, he expanded into MOT testing and has steadily grown his workforce.
Holden Motor Services now employ a team of experienced mechanics and support staff and offer a full range of repair and maintenance services. A commitment to training ensures that staff keep up to data with the latest technology.
Many of Holden Motor Services' customers have been returning with their cars and vans since those early days at the Boatyard, and lots more customers acquired along the way have become regulars. This is a testament to the great service they receive and the trust that has been built throughout the years.
Holden Motor Services commitment is to:
rival main dealerships on quality and service and beat them on value and price
provide honest and accurate advice
be upfront about quotes and pricing
fully explain processes and keep customers informed
never carry out any unnecessary work
source the best priced quality parts
consistently provide a professional service
go above and beyond to solve customer vehice issues